Food and Flower Happy Hour
October 4, 2022 @ 4:00 pm

-

6:00 pm

Free
2022 Teacher Resource Fair

Thank you to our sponsors
and event collaborators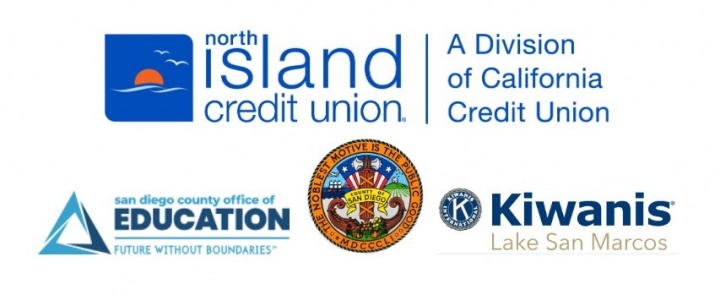 In-kind donations provided by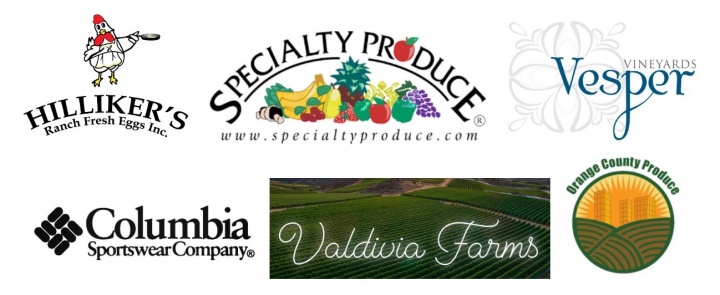 Our Catering Partner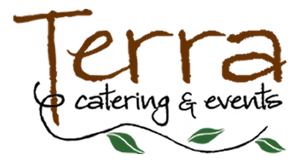 Featuring Executive Chef, Owner, and Cookbook Author Jeff Rossman
Farmer Exhibitors
Please peruse their websites and explore all that San Diego County agriculture has to offer our community.
Products can often be purchased at local farmers markets, on-site farm stands or retailers specializing in local products.
Fast facts about local farming in general is available from several resources below as well. 
| | | |
| --- | --- | --- |
| Farm name | Description | Website |
| Booman Floral | Grower of carnivorous plants in Vista | https://www.facebook.com/boomanfloral/ |
| California Avocado Commission | Industry group for CA avocado growers – commercial growing, advocacy, education, product marketing | https://www.californiaavocadogrowers.com/ |
| Chaparral Honey Company | Apiary and honey company whose products are available at farmers markets and company store in Valley Center | — |
| Coastal Roots Farm | Organic educational farm in Encinitas that promotes healthy food access and environmental sustainability. Field trips, day camps, community events, and more. On site farm stand. | www.coastalrootsfarm.org |
| First Step Greenhouses | Grower of plant "plugs" on behalf of other growers | http://www.firststepgreenhouses.com/ |
| Hollandia Dairy | A San Diego company since 1950, Hollandia has a milk processing facility in San Marcos and dairies in San Jacinto. | https://hollandiadairy.com/ |
| Konyn Dairy | Last remaining Dairy in San Diego County, located in Valley Center | https://www.konyndairy.com/ |
| Mellano Farm Stand | Local farm stand located in Oceanside, offering fresh flowers & produce from their family farm | https://www.facebook.com/mellanofarmstand |
| Olive Hill Greenhouses | Large Greenhouse grower of indoor plants in Fallbrook | https://olivehill.net/ |
| Rancho la Paz de mi Corazon | Wholesale organic farm in Fallbrook specializing in unique tree fruit | https://www.facebook.com/profile.php?id=100057265637332 |
| Rio del Rey Beans | Organic family farm in Valley Center, specializing in dry heirloom beans | http://www.riodelreybeans.com/ |
| San Pasqual Valley Soils | Creator and seller of soil and compost in Valley Center, next to Konyn Dairy | https://spvsoils.com/ |
| Vesper Vineyards | Single vineyard wines expressing 100% locally grown grapes, and made in San Diego County | https://www.facebook.com/vespervineyards/  |
| Western Cactus/Cal Plant | Wholesale cactus and succulent grower in Vista | https://westerncactus.com/ |
| Wishing Tree Company | Tree nursery in Encinitas that provides gift tree baskets with planting service in San Diego County | https://thewishingtreecompany.com/ |
Nonprofit, Retail and Government Exhibitors
| | | |
| --- | --- | --- |
| Organization | Description | Website |
| San Diego County Cowbelles | Education organization focused on beef and cattle raising in San Diego County | https://www.sdcountycowbelles.com/ |
| Sager Family Farms | Nature education brought to schools through STEAM classroom programs. Programs include the "Big Buzz About Bees" that bring all the parts of a working beehive into the classroom, creating an exciting learning environment while reinforcing key learning objectives. | https://www.sagerfamilyfarm.com/ |
| Growing the Next Generation | Extensive educational resource funded by parent company Nutrien, with K-12 curricula including game-based learning tools Journey 2050 and Farmers 2050 | http://www.growingthenextgeneration.com/ |
| San Diego County Department of Weights and Measures | This agency regulates and educates about invasive pests, pesticide use, and ensures price accuracy and proper package labeling. They promote a thriving agricultural community, healthy residents and consumer confidence in the weight, quantity and price of things you purchase locally. | https://www.sandiegocounty.gov/ |
| Resource Conservation District of Greater San Diego County/ Wild Willow Farm | Government agency providing environmental programs for residents, businesses and schools in Greater San Diego Region – scholarships, Wild Willow Farm, Spring Plant Giveaway, classroom presentations, community garden, and many others. | https://rcdsandiego.org/ |
| San Diego Botanic Garden | Expansive botanic garden with educational displays, children's area, community events, and education programs onsite. | sdbg.org |
| San Diego Ag in the Classroom | Provides annual support for school ag- and garden programs, website with information about San Diego County agriculture, biennial Teacher Resource Fair | sdaitc.org |
| Hubbs SeaWorld Research Institute | Promotes sustainable seafood research and practices. Supports Seabass in the classroom (SITC) conservation program, using a recirculating aquaculture system that allows students to participate in real-world conservation efforts of the white seabass. | https://hswri.org/seabass-in-the-classroom/ |
| California Foundation for Ag in the Classroom | One stop shop for all California agricultural products' K-12 education materials. Curricula, student competitions, teacher education. | www.learnaboutag.org |
| Dairy Council of California | Extensive and long standing nutrition education program including website and curriculum, utilizing the MyPlate dietary guidelines | healthyeating.org |
| Master Gardeners of San Diego County | School garden consultants, biennial teacher conference, garden grants, very informative website with Grant Calendar, curriculum | https://www.mastergardenersd.org/school-gardens |
| San Diego Children and Nature (SDCaN) | Children are healthier, happier and smarter when they learn in nature and play outdoors!  Leader of regional movement to connect all children to nature by providing professional learning, and networking for educators, families, and communities. | https://sdchildrenandnature.org/ |
| UC Cooperative Extension Expanded Food & Nutrition Education Program (EFNEP) | No-cost nutrition education classes for adults of limited resource families, and nutrition education for in-person instruction for grades K-12 throughout San Diego County | https://cesandiego.ucanr.edu/ |
| San Diego County Farm Bureau | A nonprofit membership driven organization whose aim is to support local farmers through advocating on their behalf in the regulatory and legislative arenas, training their members on policy and best practices, and serving as the public face of the farming community. | https://www.sdfarmbureau.org/ |
| I Love a Clean San Diego | An environmental nonprofit on a mission to create zero waste lifestyles and zero litter throughout San Diego County. | https://cleansd.org/ |
| Mira Costa College | Community College program covering all aspects of Horticulture, including Sustainable Agriculture | https://www.miracosta.edu/ |
| Horton Elementary School / Leah's Pantry | 2021-2022 Awardee of SDAITC Garden Support Program. In partnership with Leah's Pantry, a California organization who works with local partners to provide schools with a functional garden space as well as garden and trauma-informed nutrition education lessons. | https://www.leahspantry.org/, https://horton.sandiegounified.org/ |
| Adobe Bluffs Elementary School | 2021-2022 Awardee of SDAITC Garden Support Program. Poway Unified School District | https://www.powayusd.com/ |
| Pigment | Retail gift store with large indoor plant selection and in-store "terrarium bar", called the Plant Lab. | https://www.shoppigment.com/ |
| Specialty Produce | Family owned and operated food service and retail fresh produce supplier located in San Diego, CA. Extensive and unique produce in stock, highly informative app and website. Field trips. | specialtyproduce.com |
| Weidner's Gardens | Retail Plant Nursery in Encinitas providing products for the home gardener. | https://weidnersgardens.com/ |